PerfectPrime
Regular price
$ 4,600.00 USD
Regular price
$ 4,999.00 USD
Sale price
$ 4,600.00 USD
Unit price
per
Sale
Sold out
Professional Handheld Infrared Camera

The T9/10M applied to electrical testing, building diagnosis, electrical and mechanical testing, railway, metallurgy, industrial automation and other fields. With infrared, visible light, picture-in-picture, dual-band image fusion mode. Laser ranging can automatically focus according to the target distance and image and video function.

Features

384×288/640×480 pixel detector can get super pixel to 768×576/1280×960

Hand-automatic lens can automatically identify

4-inch bright touch screen, graphical interface operation

5 million pixels of visible light, dual-LED fill light

Real-time image transmission through wifi connection, and remote APP can control and analyze
Adapted to Bluetooth headset to transmit audio
2m anti-drop 

60 Days Money-Back Guarantee

To make sure our customers are satisfied with our products, we are happy to offer a 60 days Money-Back Guarantee. If for any reason you are not completely satisfied, return the product for a full refund.

Just drop us an email at cs@perfectprime.com for more details about our 60 Days Money-Back Guarantee.

Looking to purchase in bulk? We offer bulk purchase discounts for most products on orders with a minimum of 10 units. The higher the volume, the bigger the discount.

Contact us for more details here: 

Business Contact Form

.
Share
View full details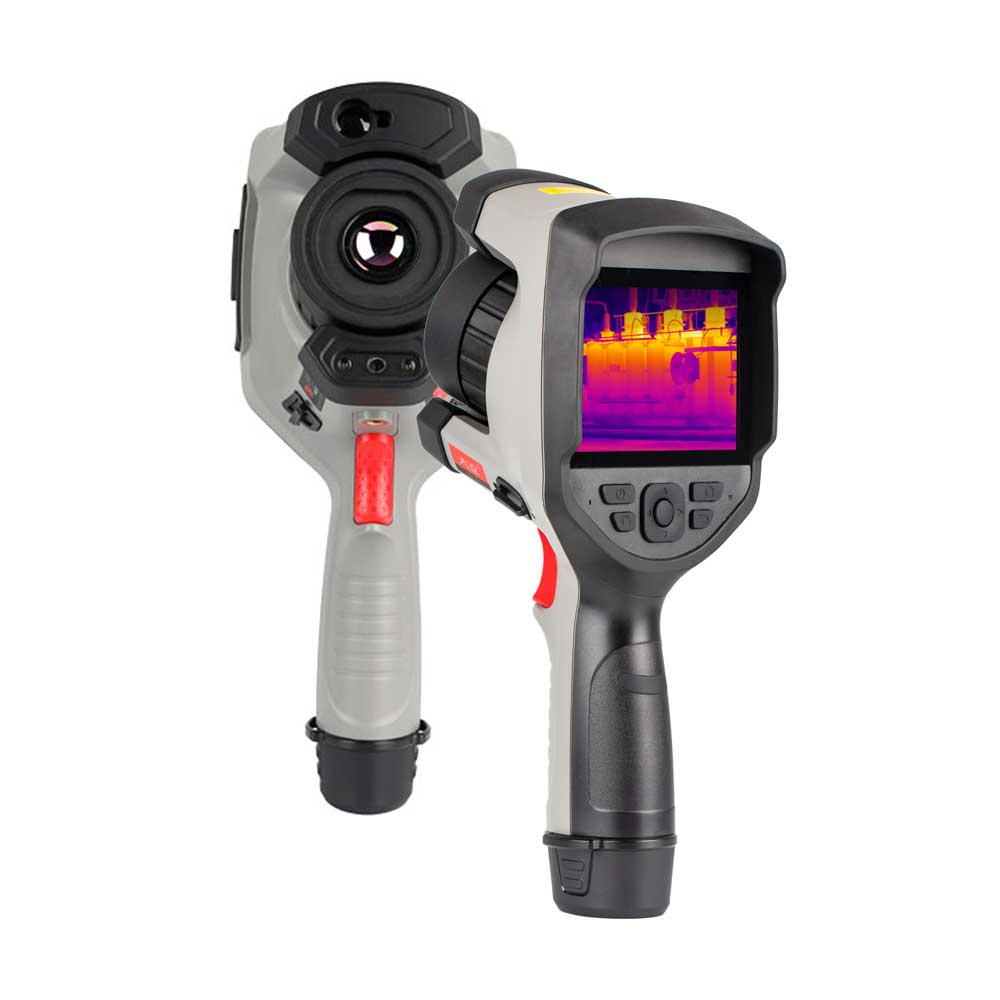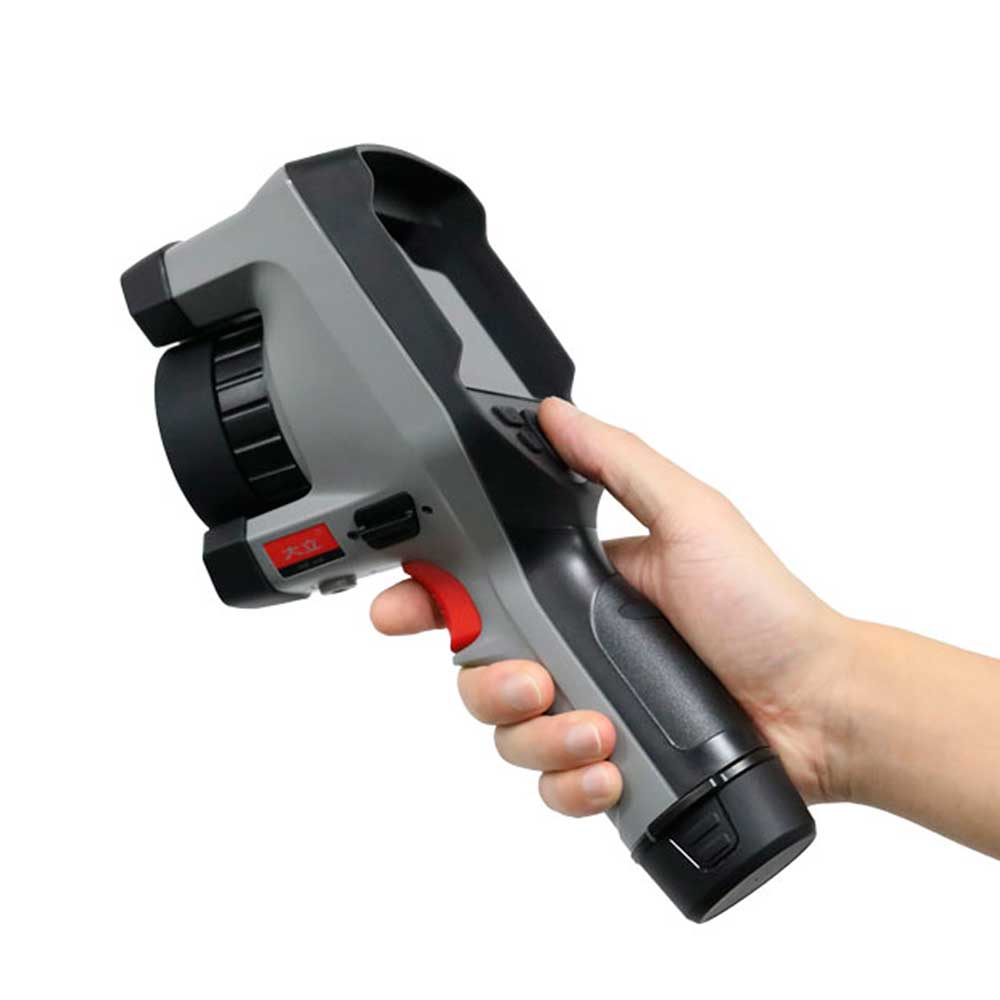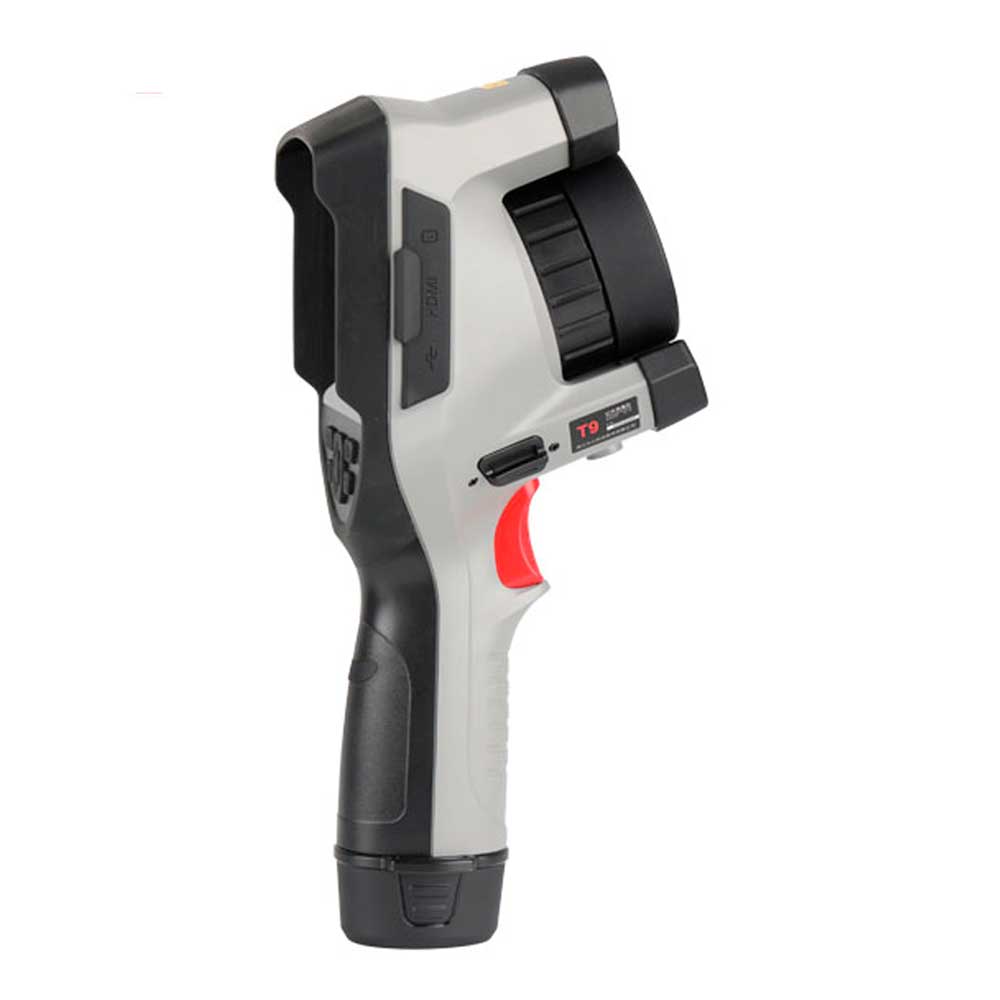 Capture Every Detail at 10m
Featuring one button autofocus and the longer measurement distance, PC 230 can be used under more scenes with 256 x 192 IR Detector and 2 M pixels for visible light Utilizing the New SharpIR composite image enhancement technology, it can provide you with detailed infrared thermal imaging and dual light fusion images to help you find potential faults more quickly
Thermal Imaging to GO BEYOND THE UNKNOWN
Excellent Imaging Quality
PC210 Adopts the New SharpIR composite image enhancement technology
Based on advanced and deep learning technology, SharpIR performs various optimization processes such as defogging, sharpening, contrast enhancement, and lossless magnification on low-resolution images to enhance the clarity of infrared images.
Unoptimized
Optimized
PC Software ThermoTools
PC Analysis Software
Professional & All-round
ThermoTools can help you conduct professional comprehensive analysis and postsecondary processing of the original infrared thermal image taken by the thermal camera, and realize the unified management of the data. This set of software has a friendly interface, powerful functions, simple operation and easy operation
Features
Multiple image/video import methods: SD card, FTP, USB, cloud file

Powerful image processing capabilities: image batch analysis, trend analysis, etc.

Support real-time video streaming/video playback, can track the max/min temperature

Material analysis and report generation: optional report templates, free editing, etc.
SPECIFICATIONS FOR T Series
Detector
| Model | T9-M | T10-M |
| --- | --- | --- |
| Type | Uncooled focal plane micro-thermal | Uncooled focal plane micro-thermal |
| Resolution | 384×288 | 640×480 |
| Wavelength Range | 8~14um | 8~14um |
| Thermal Sensitivity | ≤0.05°C | ≤0.05°C |
| Frame Rate | 50/60Hz | 50/60Hz |
Lens
| Model | T9-M | T10-M |
| --- | --- | --- |
| Lens | Automatic Identification | Automatic Identification |
| Focusing Method | Manual/electric/automatic | Manual/electric/automatic |
| FOV | 25°×19° | 25°×19° |
| Focusing Range | 0.1m~∞ | 0.1m~∞ |
Dispaly
| Model | T9-M | T10-M |
| --- | --- | --- |
| Resolution | 640×480 | 640×480 |
| Backlight | High brightness sunlight screen | High brightness sunlight screen |
| Palette (Pattern) | 11 color codes can be selected | 11 color codes can be selected |
| Image Adjustment | automatic / manual | automatic / manual |
Image
| Model | T9-M | T10-M |
| --- | --- | --- |
| Spatial Resolution | 1.12mrad | 0.67mrad |
| Super Pixel Function | 768×576 | 1280×960 |
| Display Method | Infrared, visible light, picture-in-picture, dual-band fusion image (DSIE) | Infrared, visible light, picture-in-picture, dual-band fusion image (DSIE) |
| Digital Zoom | 1~4x | 1~4x |
| Visible Light Camera | 500 million pixels | 500 million pixels |
| Video Output | HDMI | HDMI |
| Anchor Point Display | Laser positioning points are displayed on the image | Laser positioning points are displayed on the image |
Storage
| Model | T9-M | T10-M |
| --- | --- | --- |
| Memory | TF card | TF card |
| Video Recording | Yes, the general video format storage of this machine, timing storage can be set, support infrared, visible light, fusion mode | Yes, the general video format storage of this machine, timing storage can be set, support infrared, visible light, fusion mode |
| Image Storage | Yes, infrared image JPEG format, with infrared temperature data; visible light, fusion JPEG format storage | Yes, infrared image JPEG format, with infrared temperature data; visible light, fusion JPEG format storage |
| Note | 60-second voice recording, stored with the image, optional text annotation | 60-second voice recording, stored with the image, optional text annotation |
Measurement
| Model | T9-M | T10-M |
| --- | --- | --- |
| Temperature Range | -20°C~+650°C, can be extended to 1200°C | -20°C~+650°C, can be extended to 1200°C |
| Temperature Accuracy | ±2°C or ±2% of measured value, whichever is greater | ±2°C or ±2% of measured value, whichever is greater |
| Temperature Measurement Mode | Real-time 4 movable points (the hottest and coldest points are independent), 3 movable areas (the highest temperature, the lowest temperature capture, average temperature measurement), line temperature measurement, isothermal analysis, temperature difference measurement, temperature alarm (sound, color) | Real-time 4 movable points (the hottest and coldest points are independent), 3 movable areas (the highest temperature, the lowest temperature capture, average temperature measurement), line temperature measurement, isothermal analysis, temperature difference measurement, temperature alarm (sound, color) |
| Atmospheric Window Correction | Corrected according to infrared window transmittance | Corrected according to infrared window transmittance |
| Atmospheric Transmittance Correction | Automatic, according to the input target distance, relative humidity, ambient temperature | Automatic, according to the input target distance, relative humidity, ambient temperature |
| Background Temperature Correction | Automatically correct according to the entered temperature | Automatically correct according to the entered temperature |
| Emissivity Correction | The emissivity is adjustable from 0.01 to 1.0 (in increments of 0.01), or the emissivity can be corrected through a predefined material emissivity meter | The emissivity is adjustable from 0.01 to 1.0 (in increments of 0.01), or the emissivity can be corrected through a predefined material emissivity meter |
Power System
| Model | T9-M | T10-M |
| --- | --- | --- |
| Battery | Rechargeable lithium battery, replaceable | Rechargeable lithium battery, replaceable |
| Battery Working Time | 4 hours | 4 hours |
| Battery Charging Time | Fast charging function (external charger), can be charged randomly | Fast charging function (external charger), can be charged randomly |
| Power Management | Automatic sleep, automatic shutdown | Automatic sleep, automatic shutdown |
Physical Characteristic
| Model | T9-M | T10-M |
| --- | --- | --- |
| Overall Size | 116W×175D×278Hmm | 116W×175D×278Hmm |
| Total Weight | ≤1.1kg(including battery) | ≤1.1kg(including battery) |
| Handrail | Yes, can be installed on both sides | Yes, can be installed on both sides |
| Tripod | 1/4″-20-UNC | 1/4″-20-UNC |
Interface
| Model | T9-M | T10-M |
| --- | --- | --- |
| Memory Card Slot | TF card connector | TF card connector |
| Data Interface | Mini-USB Type C, picture/video transmission | Mini-USB Type C, picture/video transmission |
| Video Interface | Micro-HDMI | Micro-HDMI |
| Power Connector | Mini-USB Type C | Mini-USB Type C |
Others
| Model | T9-M | T10-M |
| --- | --- | --- |
| Laser | Laser rangefinder | Laser rangefinder |
| Fill light | 2 LED | 2 LED |
| Microphone | Yes | Yes |
| Buzzer | Yes | Yes |
| WiFi | Real-time image transmission, can be operated through the mobile APP control menu, stored images can be analyzed to generate reports, applicable to Android & ios systems | Real-time image transmission, can be operated through the mobile APP control menu, stored images can be analyzed to generate reports, applicable to Android & ios systems |
| Bluetooth Module | Audio output/input (Bluetooth headset) | Audio output/input (Bluetooth headset) |
| GPS | Yes | Yes |
| Electronic Compass | Yes | Yes |
| Set Up | Date/time, temperature unit -15°C~+50°C/°F/K, language, LCD backlight, IP address | Date/time, temperature unit -15°C~+50°C/°F/K, language, LCD backlight, IP address |
Environmental Parameter
| Model | T9-M | T10-M |
| --- | --- | --- |
| Operating Temperature | -15°C~+50°C | -15°C~+50°C |
| Storage Temperature | -40°C~+70°C | -40°C~+70°C |
| Humidity | ≤95% non-condensing | ≤95% non-condensing |
| Protection level | IP54 | IP54 |
| Vibrate | 2g, GB/T2423.10(IEC60068-2-6) | 2g, GB/T2423.10(IEC60068-2-6) |
| Rush | 30g, GB/T2423.5(IEC60068-2-27) | 30g, GB/T2423.5(IEC60068-2-27) |
| Fall | 2m, GB/T2423.8(IEC60068-2-32) | 2m, GB/T2423.8(IEC60068-2-32) |
Security
| Model | T9-M | T10-M |
| --- | --- | --- |
| Performance | GB/T19870-2005 | GB/T19870-2005 |
| Safety | GB4943.1-2011 | GB4943.1-2011 |
| EMC | Meet CE requirements | Meet CE requirements |
| RoHS | 2011/65/EC | 2011/65/EC |
| Laser | IEC60825-1-2014 | IEC60825-1-2014 |
All Palettes Can Display The Temperature
Thermal images taken by PC201
IR
VIS
MIF
PIP