PerfectPrime
Regular price
$ 2,600.00 USD
Regular price
$ 599.00 USD
Sale price
$ 2,600.00 USD
Unit price
per
Sale
Sold out
See Farther with Clearer Images


The S236 series thermal monocular helps to reveal your surroundings and see targets over 1600 meters away with ease. Simple to use, low learning cost. A perfect companion for thermal imaging hunting or outdoor journey, whether in the darkness or your own backyard.

Features

Equipped with the latest12μm vanadium oxide detector, see farther with clearer images.
1280x960 large-size display screen makes the display and observation clearer.
Support WIFI image transmission function, mobile APP real-time browsing, recording, photographing, playback, control and other operation.
Equipped with laser ranging module, which can continuously and accurately measure the distance in real time.
All new UI design language supports functions such as observation mode, hot spot tracking, picture-in-picture, cross cursor, and multiple color codes.
Equipped with self-developed LisonII image enhancement algorithm, the target is sharper.
IP66 protection level, 1 meter drop resistance.

60 Days Money-Back Guarantee

To make sure our customers are satisfied with our products, we are happy to offer a 60 days Money-Back Guarantee. If for any reason you are not completely satisfied, return the product for a full refund.

Just drop us an email at cs@perfectprime.com for more details about our 60 Days Money-Back Guarantee.

Looking to purchase in bulk? We offer bulk purchase discounts for most products on orders with a minimum of 10 units. The higher the volume, the bigger the discount.

Contact us for more details here: 

Business Contact Form

.
Share
View full details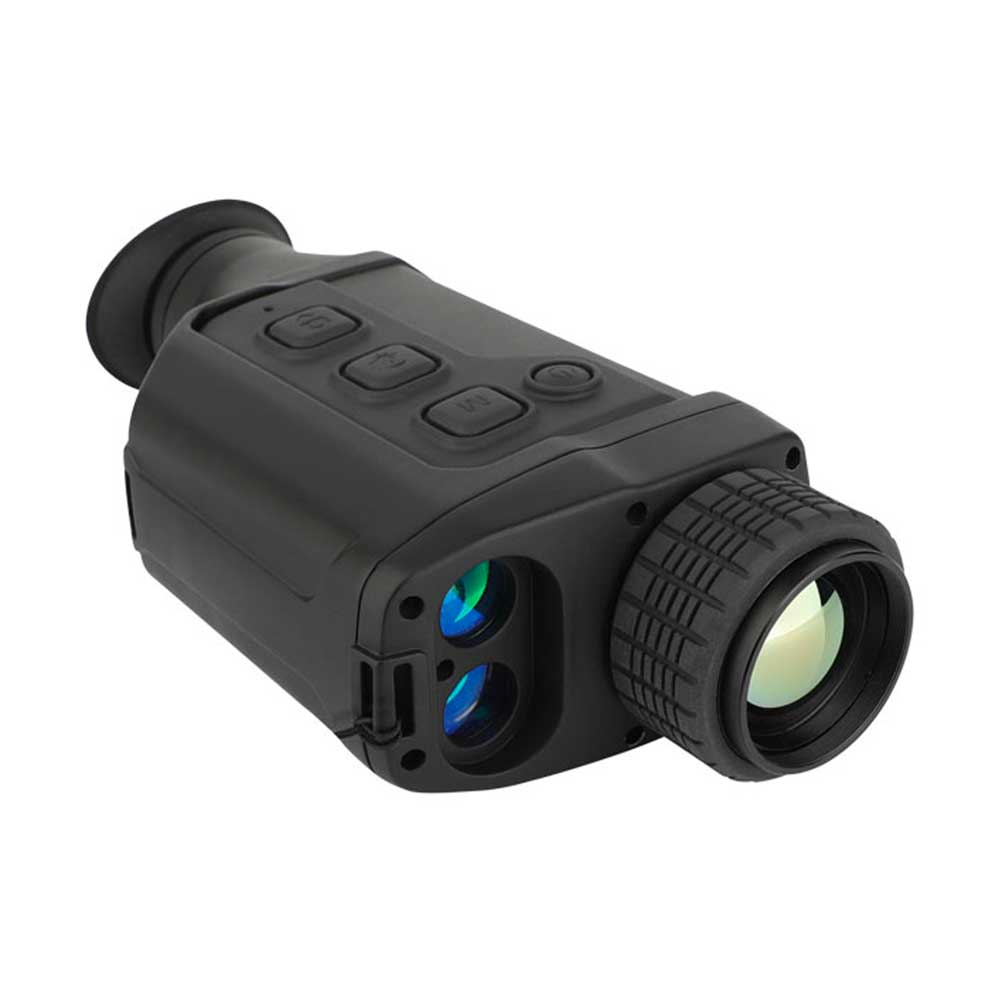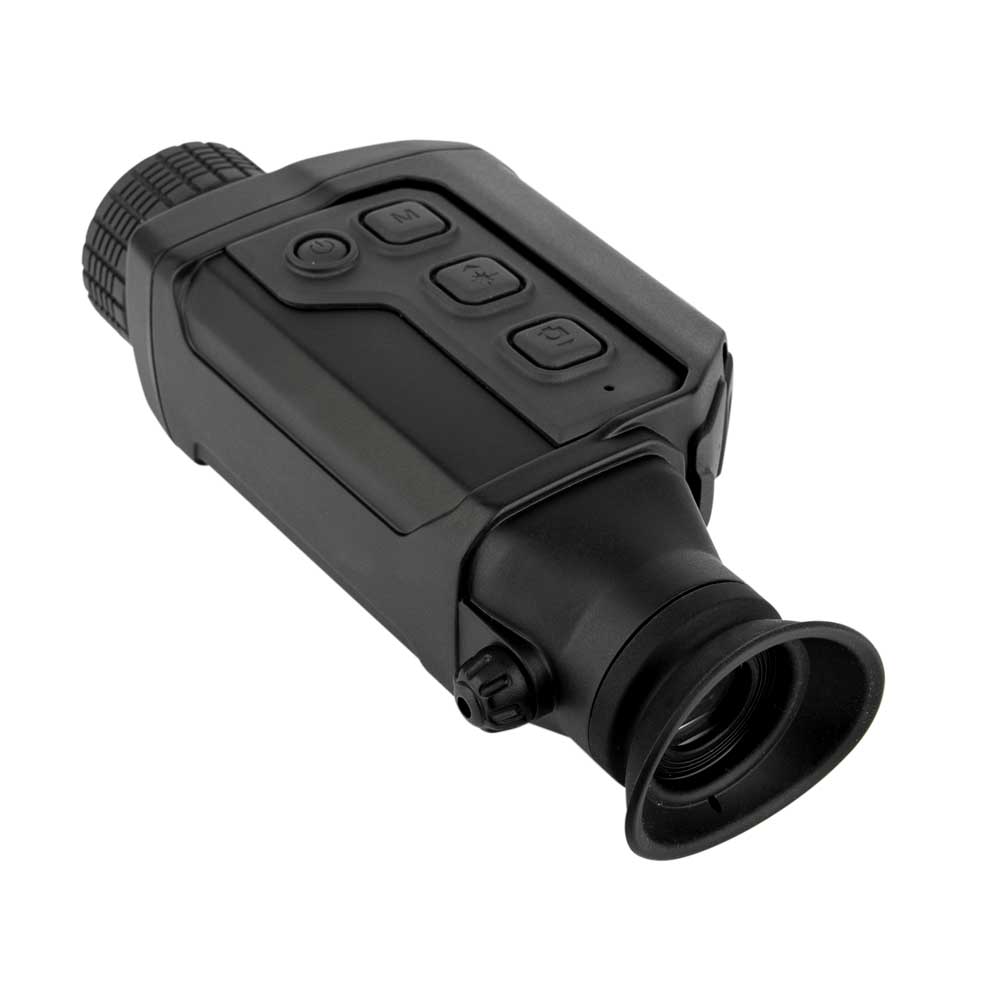 Capture Every Detail at 10m
Featuring one button autofocus and the longer measurement distance, PC 230 can be used under more scenes with 256 x 192 IR Detector and 2 M pixels for visible light Utilizing the New SharpIR composite image enhancement technology, it can provide you with detailed infrared thermal imaging and dual light fusion images to help you find potential faults more quickly
Thermal Imaging to GO BEYOND THE UNKNOWN
Excellent Imaging Quality
PC210 Adopts the New SharpIR composite image enhancement technology
Based on advanced and deep learning technology, SharpIR performs various optimization processes such as defogging, sharpening, contrast enhancement, and lossless magnification on low-resolution images to enhance the clarity of infrared images.
Unoptimized
Optimized
PC Software ThermoTools
PC Analysis Software
Professional & All-round
ThermoTools can help you conduct professional comprehensive analysis and postsecondary processing of the original infrared thermal image taken by the thermal camera, and realize the unified management of the data. This set of software has a friendly interface, powerful functions, simple operation and easy operation
Features
Multiple image/video import methods: SD card, FTP, USB, cloud file

Powerful image processing capabilities: image batch analysis, trend analysis, etc.

Support real-time video streaming/video playback, can track the max/min temperature

Material analysis and report generation: optional report templates, free editing, etc.
SPECIFICATIONS FOR S236 SERIES
Detector
| Model | S236E | S236 | S236P |
| --- | --- | --- | --- |
| Detector Type | Vanadium oxide uncooled infrared focal plane detector | Vanadium oxide uncooled infrared focal plane detector | Vanadium oxide uncooled infrared focal plane detector |
| Pixels | 384×288 | 384×288 | 640×480 |
| Array Size | 12μm | 12μm | 12μm |
| Wavelength | 8-14μm | 8-14μm | 8-14μm |
Image Function
| Model | S236E | S236 | S236P |
| --- | --- | --- | --- |
| FOV | 10.5°x7.9°(±5%) | 7.5°x5.7°(±5%) | 12.5°x10°(±5%) |
| Lens Focal Length | 25mm | 35mm | 35mm |
| Magnification | 2.3x | 2.3x | 1.95x |
| Focus Distance | 1m~∞ | 1m~∞ | 1m~∞ |
| NETD | <40mk | <40mk | <40mk |
| Frame Rate | 50HZ | 50HZ | 50HZ |
| Focus | Manual focus | Manual focus | Manual focus |
| Digital Zoom | 1.0~4.0X continuously  | 1.0~4.0X continuously  | 1.0~4.0X continuously  |
| Picture In Picture | Enlarged display of central area ( 2x ) | Enlarged display of central area ( 2x ) | Enlarged display of central area ( 2x ) |
| Distance Display | Yes | Yes | Yes |
| LRF | Distance range 5~1000m,Class 2,IEC60825-1 | Distance range 5~1000m,Class 2,IEC60825-1 | Distance range 5~1000m,Class 2,IEC60825-1 |
| Laser Pointer | Red,<1mW,635nm,Class 2,IEC60825-1 | Red,<1mW,635nm,Class 2,IEC60825-1 | Red,<1mW,635nm,Class 2,IEC60825-1 |
| GPS | Yes | Yes | Yes |
| Electronic Compass | Yes | Yes | Yes |
| Image Transmission | WiFi real-time image transmission, support mobile APP image browsing, taking pictures, video and other functions | WiFi real-time image transmission, support mobile APP image browsing, taking pictures, video and other functions | WiFi real-time image transmission, support mobile APP image browsing, taking pictures, video and other functions |
| Cross Cursor | Yes (multiple cross divisions are optional) | Yes (multiple cross divisions are optional) | Yes (multiple cross divisions are optional) |
| Hot Spot Tracking | Yes | Yes | Yes |
Storage
| Model | S236E | S236 | S236P |
| --- | --- | --- | --- |
| Storage | Build-in,32GB(max support 256G) | Build-in,32GB(max support 256G) | Build-in,32GB(max support 256G) |
| Photo | Take more than 10,000 pictures | Take more than 10,000 pictures | Take more than 10,000 pictures |
| Recording | More than 5 hours recording time | More than 5 hours recording time | More than 5 hours recording time |
Image Display
| Model | S236E | S236 | S236P |
| --- | --- | --- | --- |
| Monitor | Color LCOS, 1280x960 (eyepiece diopter adjustable) | Color LCOS, 1280x960 (eyepiece diopter adjustable) | Build-in,32GB(max support 256G) |
| Polarity | Black hot, white hot, red hot, pseudo-color fusion | Black hot, white hot, red hot, pseudo-color fusion | Black hot, white hot, red hot, pseudo-color fusion |
| Diopter Adjustment | Adjust by knob | Adjust by knob | Adjust by knob |
Power System
| Model | S236E | S236 | S236P |
| --- | --- | --- | --- |
| Battery type | Lithium battery (removable battery) | Lithium battery (removable battery) | Lithium battery (removable battery) |
| Battery Working Time | >6h | >6h | >6h |
| Charging Type | Support USB charging, can be powered by an external portable battery | Support USB charging, can be powered by an external portable battery | Support USB charging, can be powered by an external portable battery |
| External Power Supply | DC5V/2A( Type-C interface) | DC5V/2A( Type-C interface) | DC5V/2A( Type-C interface) |
Environmental Parameters
| Model | S236E | S236 | S236P |
| --- | --- | --- | --- |
| Operating Temperature | -20°C- +50°C | 20°C- +50°C | 20°C- +50°C |
| Storage Temperature | -40°C- +70°C | -40°C- +70°C | -40°C- +70°C |
| Encapsulation | IPX6 | IPX6 | IPX6 |
| Drop Test | 1 m | 1 m | 1 m |
| Electromagnetic Compatibility | Comply with CE/FCC requirements | Comply with CE/FCC requirements | Comply with CE/FCC requirements |
| Control of Hazardous Substances | Comply with RoHS /PAHs requirements | Comply with RoHS /PAHs requirements | Comply with RoHS /PAHs requirements |
Physical Features
| Model | S236E | S236 | S236P |
| --- | --- | --- | --- |
| Weight | <550g | <550g | <550g |
| Dimension | <220x105x65mm | <220x105x65mm | <220x105x65mm |
Interface
| Model | S236E | S236 | S236P |
| --- | --- | --- | --- |
| Power Input | USB Type-C interface ( supports charging, data transmission and real-time analog video output ) | USB Type-C interface ( supports charging, data transmission and real-time analog video output ) | USB Type-C interface ( supports charging, data transmission and real-time analog video output ) |
| Tripod | 1/4"-20-UNC | 1/4"-20-UNC | 1/4"-20-UNC |
Detection Distance
| Model | S236E | S236 | S236P |
| --- | --- | --- | --- |
| Human 1.8x0.5m | 1000m | 1400m | 1400m |
| Car 2.3x2.3m | 1600m | 2200m | 2200m |
Recognition Distance
| Model | S236E | S236 | S236P |
| --- | --- | --- | --- |
| Human 1.8x0.5m | 500m | 700m | 700m |
| Car 2.3x2.3m | 800m | 1100m | 1100m |
All Palettes Can Display The Temperature
Thermal images taken by PC201
IR
VIS
MIF
PIP