PerfectPrime
Regular price
₩827,000
Sale price
₩552,000
Unit price
per
Sale
Sold out
Reveal all the hidden world of your house to learn its secrets, the IR281 is a powerful thermal camera that displays very clear thermal vision and can help you find issues before they become a serious problem.

Designed for the customers, a 2.8-inch touchscreen display enables full live analysis of the situation at the site or offsite, simply press anywhere on the screen to get the pinpoint temperature. In addition, this thermal camera has 206 x 156 thermal resolution resulting in very clear thermal images. Locate problems right away from heat loss, insulation, and electrical problems to pest control and water leaks, this powerful tool reveals the issue.

Beyond all this, we made this thermal camera for home inspectors and other professionals with features tailored towards their job. We understand what makes a good thermal camera and foremost we make it affordable.

Features

2.8 in Display TFT IPS panel 

Thermal Resolution: 206 x 156 (32,136) 

CMOS resolution : 640 x 480 

Temperature Range from -22°F to 626 °F (-30°C - 330°C)

Video Recording

Livestream to Computer Monitor

Radiometric Data exportable as CSV file

Android Operating System

Rechargeable Li ion Battery

60 Days Money-Back Guarantee

To make sure our customers are satisfied with our products, we are happy to offer a 60 days Money-Back Guarantee. If for any reason you are not completely satisfied, return the product for a full refund.

Just drop us an email at cs@perfectprime.com for more details about our 60 Days Money-Back Guarantee.

Looking to purchase in bulk? We offer bulk purchase discounts for most products on orders with a minimum of 10 units. The higher the volume, the bigger the discount.

Contact us for more details here: 

Business Contact Form

.
Share
View full details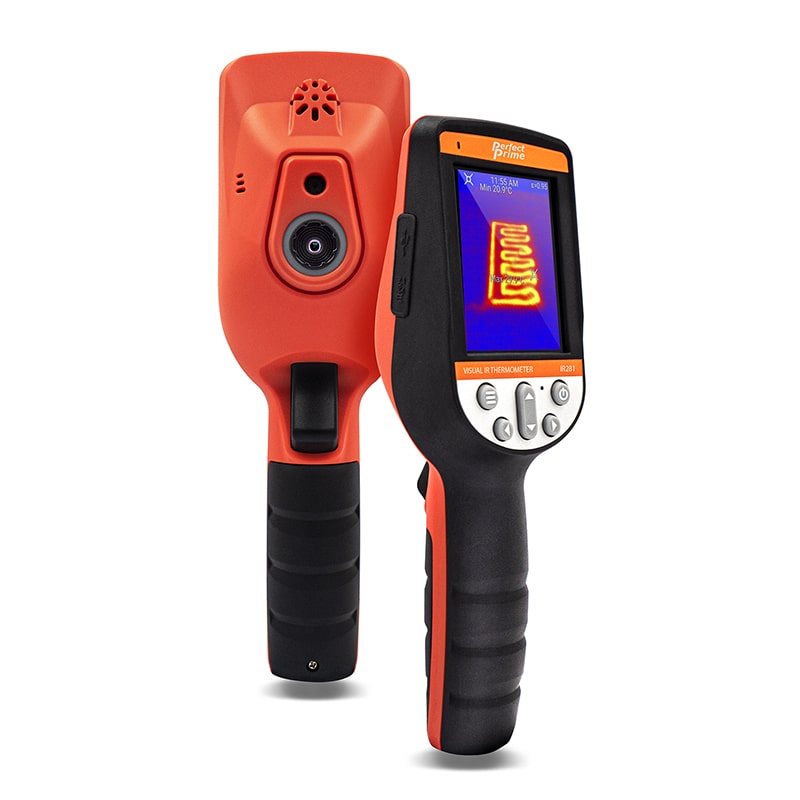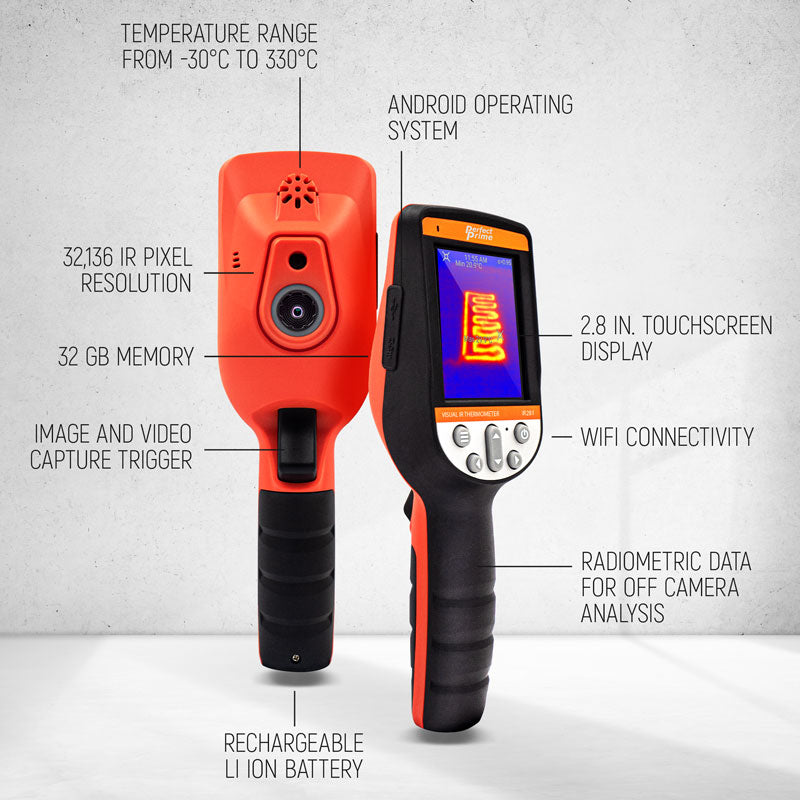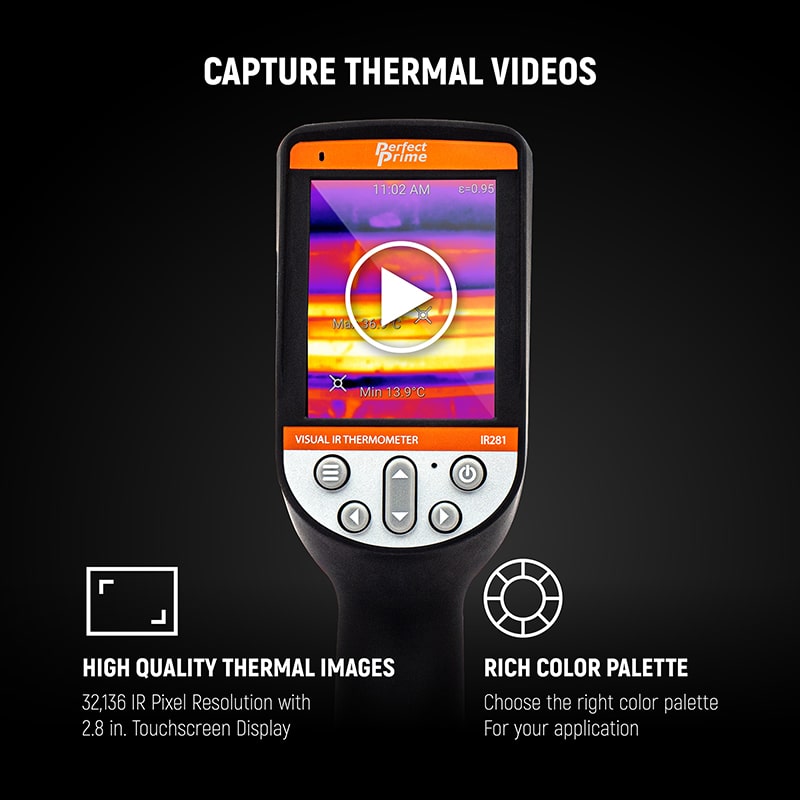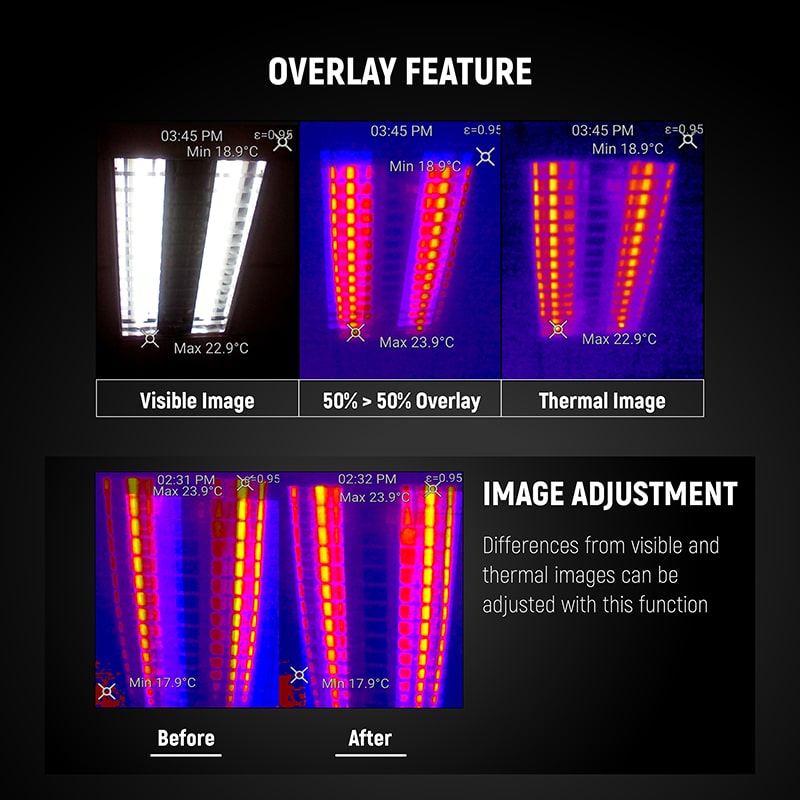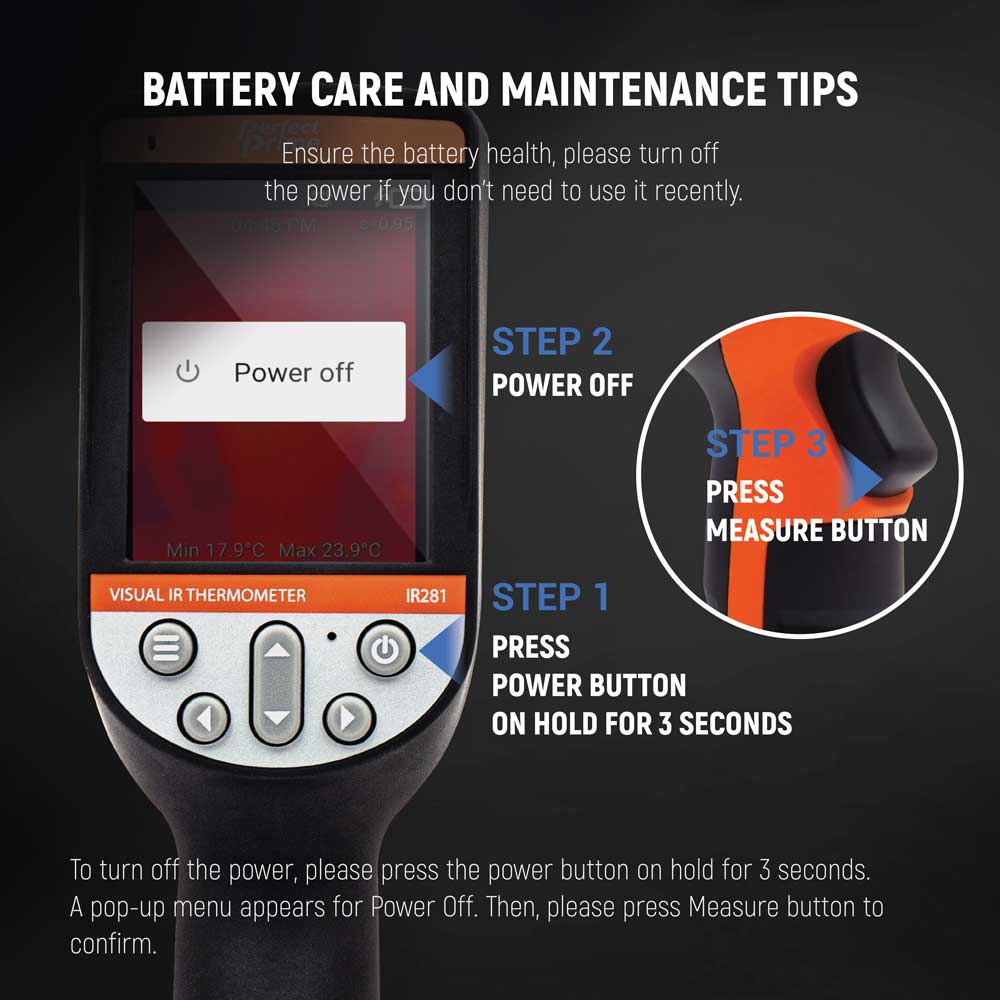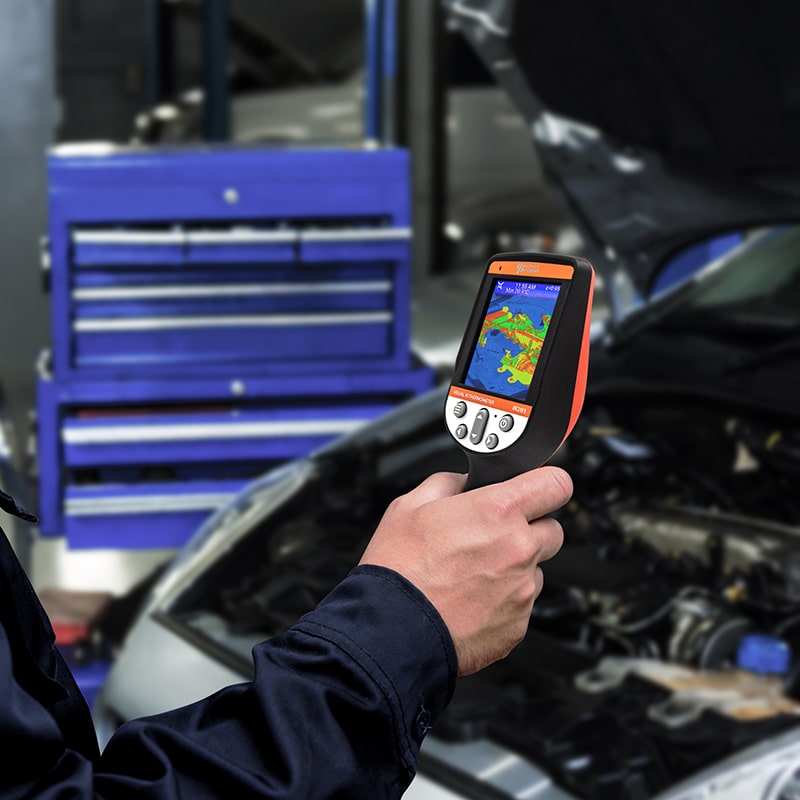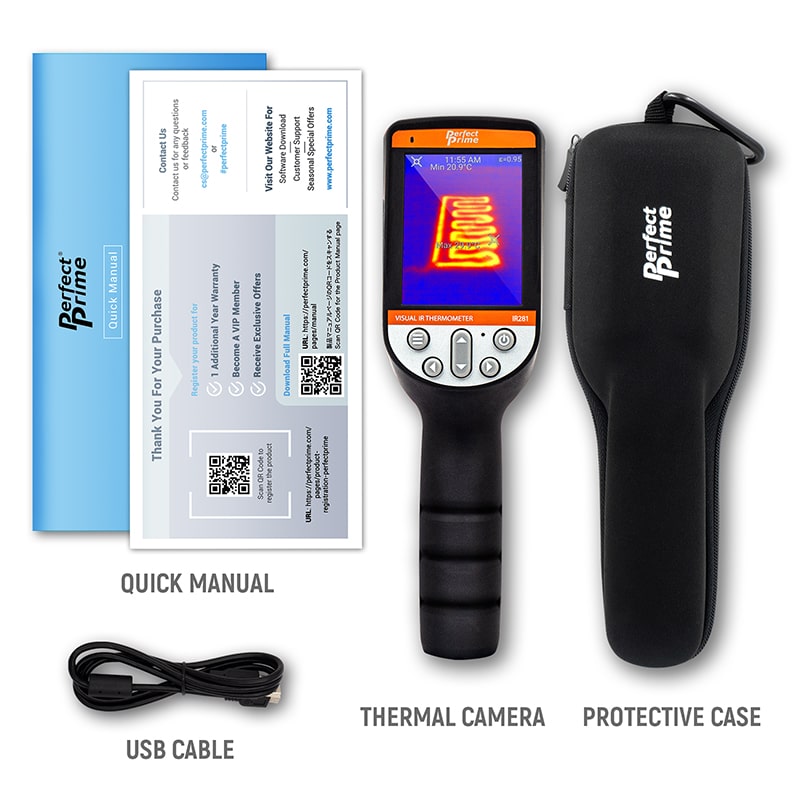 Commercial & Residential Building Inspection
PROFESSIONAL INSPECTIONS
With greater detail and clarity, your home inspections and reports will reflect increased quality leading to increased efficiency and detailed reports
HIGH THERMAL RESOLUTION
Powerful CMOS sensors module with 206 x 156 pixels brings you crystal clear thermal images
WiFi CONNECTIVITY
Automatic firmware update with Wi-Fi connection with future new app releases
A thermal camera is used in home inspection to quickly analyse the environment for issues ranging from missing insulation which can increase energy bills. The thermal images from the camera can also detect leaks underfloor, walls or on the ceiling. It can be used inside and outside enabling the home inspector to safely and efficiently do their job.
Thermal Imaging to GO BEYOND THE UNKNOWN
Non-Invasive Inspections
Scan for leaks and other problems behind walls, ceilings and floorboards with a thermal camera without having to physically remove parts.
Avoid Common Inspection Mistakes
Take high quality videos on site and rich thermography images for detailed analyses and comprehensive reporting. Use the radiometric data included to further look at potential issues.
Moisture Detection
Eliminate guesswork when testing for moisture build up by using thermal imaging and see variations in the color which indicates heat differences that can be caused from moisture.
Advanced Features
Utilise the touchscreen to pinpoint the location you want to inspect and take thermal images to store on the generous 32GB internal memory.
SPECIFICATIONS For THERMAL CAMERA
Sensors

206 x 156 Module, CMOS resolution : 640x 480

Temperature Range

-22°F~626°F (-30°C ~ 330°C)

Accuracy
10°C to 100°C (14°F to 212°F)
100°C to 330°C (212°F to 626°F)




±2.5°C (Typical), ±5°C (Max)

±2.5% (Typical), ±5% (Max)

Frame Rate

9Hz

Wavelength

7.8um ~ 14um

Field Of View, Horizontal

35.4°

Field Of View, Vertical

26.8°

Minimum Focus

4mm

Power Supply

3.7V Li-ion rechargeable battery, 3200mAh, Size 18650

Panel

2.8" Display TFT IPS panel

Storage Memory

32 GB SD Card Included

USB connection

Photo upload to PC, and USB charging battery

Battery life

3.5 hrs

Auto Power-off time

Adjustable, from 30sec to Never

Temperature Alert

High or Low Temperature Alert

Image & Video Recording

BMP/JPG (Image), MP4 (Video)

Operating temperature

14°F ~ 122°F (-10°C ~ +50°C)

Storage temperature

-4°F ~ 140°F (-20°C ~ +60°C)

Cast screen to Android TV 

Available
Thermal Media Gallery
Thermal images taken by IR281